Tankless Water Heater Installation for Kennesaw, Johns Creek, Alpharetta, Peachtree City, Suwanee and Other Surrounding Communities

A tankless water heater has many advantages over a traditional heater. Without a tank, there's no risk of flooding from a rupture and no risk of running out of hot water when you need it. They're also far more energy efficient than traditional heaters, which is why there are currently great tax incentives for switching to a gas powered tankless water heater. The government will cover 30% of cost, up to $1,500, so they're more affordable than ever before. However, because this type of heater depends on an unimpeded flow of water to operate correctly, it's important to have it properly installed. Plumb Xpress Plumbing & Drain has a wide selection of efficient tankless water heaters from Rinnai, Noritz and Rheem, and we have the skills to install them quickly and properly.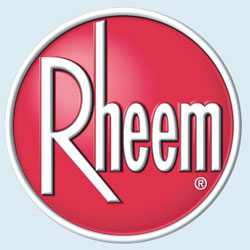 Whether you're looking to have a new tankless water heater installed or need your current one repaired, you'll find the fastest response and best customer service at Plumb Xpress Plumbing & Drain. When you call, we candispatch one of our strategically located technicians straight away. We always arrivein less than 90 minutes, so you aren't stuck waiting for hours or days to get the service you need. We also ensure our state licensed Kennesaw plumbers can meet our high standards by requiring them to pass our own competency test.
You can get Plumb Xpress Plumbing & Drain's superior level of service on many of other residential plumbing projects apart from water heaters, including:
Toilet repair
Septic system servicing
Dishwasher installation
Drain cleaning
Sink installation
Water leak detection
Back flow preventer installation
And more
Whether you need a Rinnai tankless water heater or just a Moen faucet, you can count on Plumb Xpress Plumbing & Drain for fast service and low prices. We pay our technicians an hourly wage rather than a commission, so you get the right solution, not just the most expensive one. We also never charge a diagnostic fee when we perform the work or add on extra fees for work on weekends and holidays.
For more information on installing a tankless water heater or any of our other products and services, contact Plumb Xpress Plumbing & Drain today. We're proud to serve the Kennesaw, GA area including Johns Creek, Suwanee, Alpharetta, Marietta and beyond.