Kennesaw Plumber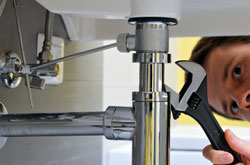 Plumb Xpress Plumbing and Drain is the Kennesaw plumber that you can count on to respond quickly to any crisis. From drain cleaning at a home in Alpharetta to sewer repair at an apartment complex in Kennesaw to an emergency in Sandy Springs, our plumbers have you covered. Wherever you are, our highly trained technicians will always arrive quickly with a well-stocked van ready to handle each and every problem you are experiencing. If you are in need of quick response from a professional plumber, contact Plumb Xpress now.
Plumb Xpress Plumbing and Drain Puts the Customer First
Unlike many other plumbing companies, our plumbers put the customer first and will never give you a wide appointment window that eats up your entire day. Someone from our network of skilled plumbers will be at your door in 90 minutes or less and almost always have the job done the same day. Even major projects like a water or sewer line repair can be completed in as little as three days. Get your pipe problem fixed fast, contact Plumb Xpress now.
Licensed Kennesaw, Georgia Plumbers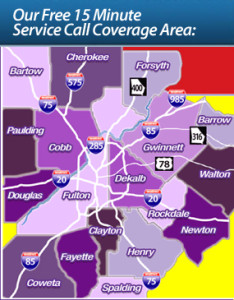 Every Kennesaw plumber at Plumb Xpress Plumbing and Drain is licensed by the state for general plumbing and has state approved backflow prevention and septic system certification. We also give each of our plumbers a competency test, thorough background check and drug screening before we hire them. This means that you can feel comfortable with any Plumb Xpress plumber in your Kennesaw area home. We want to make sure that you feel at ease during your residential plumbing service. For the best plumbing service in Kennesaw, call Plumb Xpress.
Great Plumbers at a Great Price
Not only does Plumb Xpress provide quick responses and expert plumbing services, our prices are still better than many of our competitors. We provide a flat rate so the price you're quoted is the price you pay. Plus, we waive our diagnostic fee when we perform your plumbing repair. Additionally, our technicians are paid an hourly wage, not commission, so you know they will never offer you unnecessary services. When our plumbers are on the job, you can rest assured that you will always receive the very best service available in the Kennesaw area. Our services include drain cleaning, water heater replacement, sewer repair, and more. Save money on your plumbing needs; contact Plumb Xpress today!
Personal Plumbing Service
No matter which of our skilled technicians performs your repair, you can count on our owner, a fourth-generation Kennesaw plumber, to be personally involved in every service we provide. He answers almost every call, using his years of experience to address your plumbing problem right from the start. You can count on him personally ensuring that you receive the best customer service throughout your whole residential or commercial plumbing repair. For speedy service from a plumber in the metro Kennesaw area including Sandy Springs and more, call Plumb Xpress Plumbing and Drain today.
Your Kennesaw Emergency Plumbers
Plumbing problems have a tendency of happening when we least expect them to, not on some predetermined schedule. This is why Plumb Express offers emergency service in Kennesaw. No matter when your problems arise, we can send a skilled plumber to your home within 90 minutes. One of our plumbers will be able to quickly access the situation and provide the necessary repairs. Whenever you need an Kennesaw emergency plumber, Plumb Xpress is the best place to call!